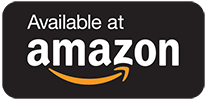 The universe will never be the same.
Thirty years after the Battle of the Twin Suns…
Smuggling weapons to rebel forces seeking to overthrow the Federation proved successful for the Silver Dragon crew. As war encroaches on the known galaxy, the crew's personal agendas surface. Amye Jones especially seeks to escape her own sultry past, face her drinking abuse and deal with her perfect sister's taunting.
Directed toward their next secret mission for Admiral Maxtin, the crew discovers there are sinister forces hidden in the universe, seeking to destroy them.