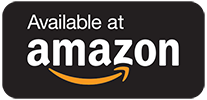 Group therapy can be dangerous…
Unable to seek conventional help, seven serial killers band together in their own unique support group, attempting to quell their unnatural cravings. Led by a former nurse, they gather in dark basements and share the most intimate details of their murders as they attempt to heal their dysfunction.
Forging a fragile trust, they suppress the urge to kill. And as more and more members accomplish breakthroughs, the group agrees to stop slaughtering.
But one member of the group isn't truly convinced. And they will do whatever it takes to end therapy. The hunters are about to become the prey.